All Skill Levels Welcome!
We host guided trips to anglers of all levels of experience–from complete beginners to experts.  Hiring a local guide is the best way to maximize your time fishing, as well as to receive detailed instruction.  Guides are teachers as much as anything, so if you're a beginner or intermediate, hiring a guide is the best way to get dialed in on various techniques in the shortest amount of time possible.  A lot of expert fly fishers hire a guide so they can have a local show them the area, keep them rigged up, or row them down the river on a float trip.
Our guided trips are either 1/2 day (4 hours), 3/4 day (6 hours), or a full day (8 hours).  All trips include any gear needed (rod, reel, waders, boots, flies, tackle), as well as water and/or soft drinks.  3/4 day and full trips also include lunch—if you have any dietary needs (such as vegetarian, etc), please let us know.  We do both wade (walking) and float trips (in a drift boat or raft).
Unless you have a specific river or area that you'd like to fish in our valley, we recommend that you leave it up to the guide to take you where the fishing and hatches happen to be best at any given time.  They are on the water all the time, so they are in touch with where conditions are best.  If you have a particular agenda in mind, please let us know when you book your trip.
We have a great portfolio of private water properties for wading trips.  There are private access fees for these properties which are not included in guide trip fees (check rates on our Private Water page).  But in today's world of fly fishing, private water can make a difference during peak summer and autumn seasons when there are a lot of people out fishing on trout streams everywhere.
Please call the shop at 970-963-5741 to make your booking and to discuss your day(s) on the water with us.  More info is available on our Guided Trip General Info page as well.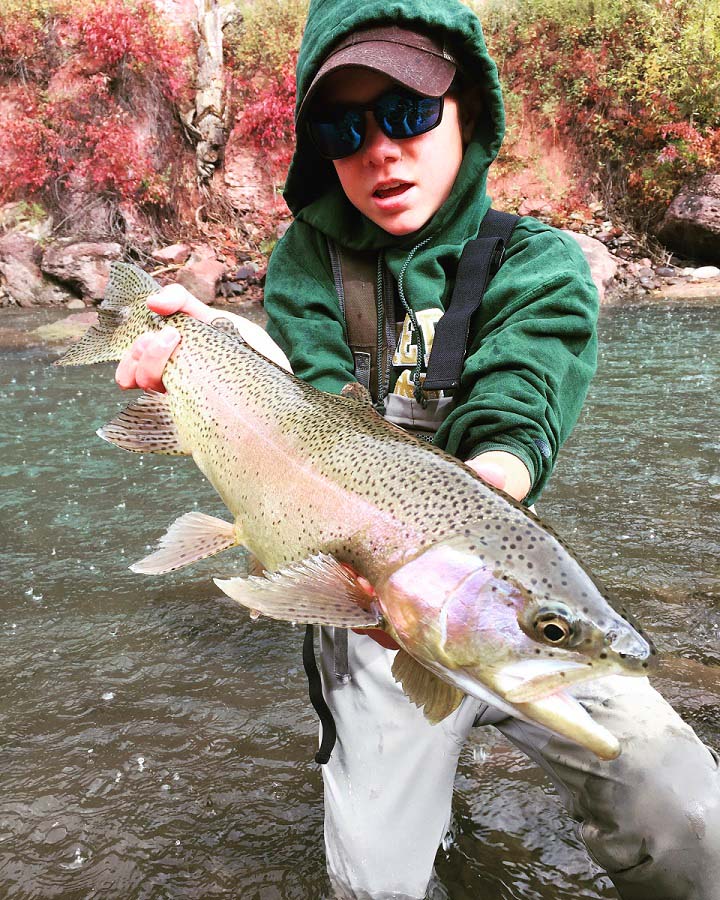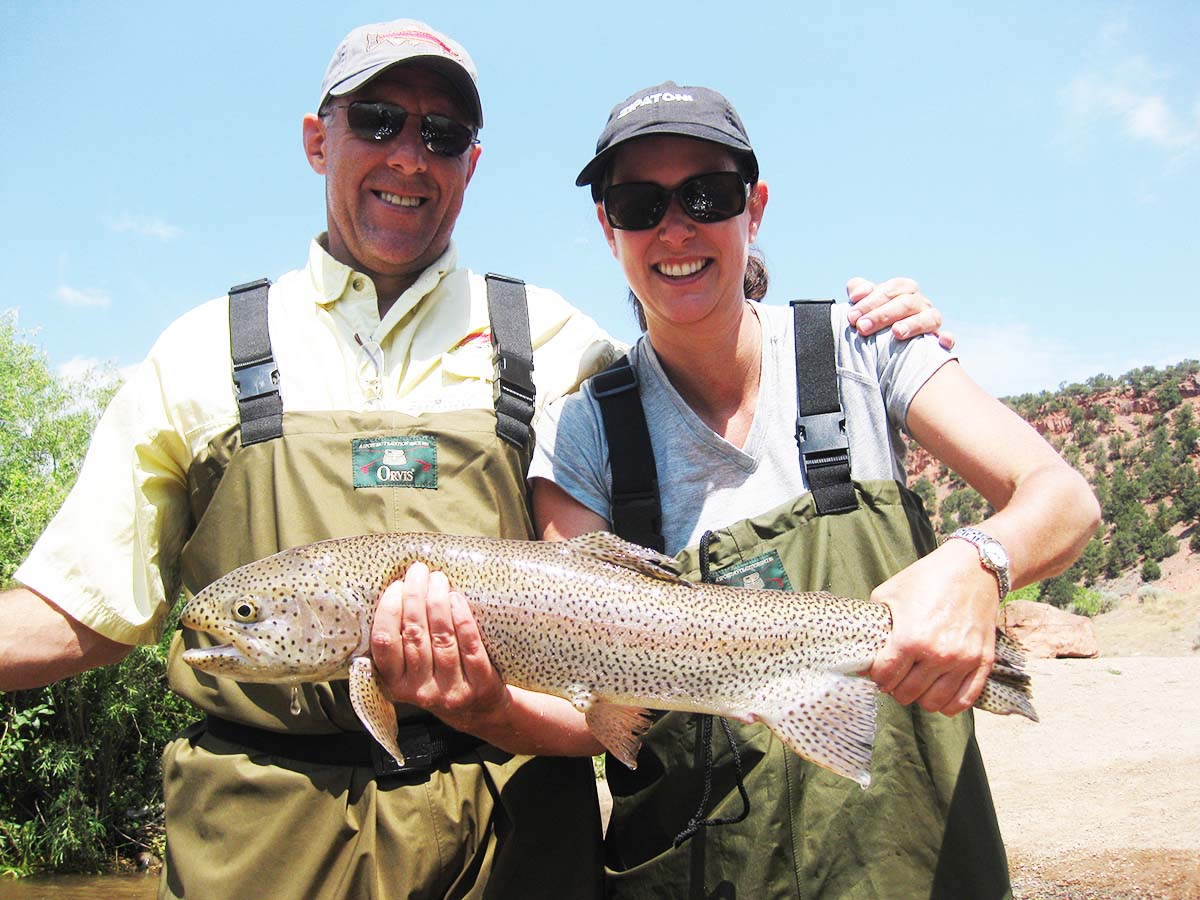 Guided Trip Rates 2021 Season
Wade Trip       1/2 Day      3/4 Day     Full Day
1 Person     300.00        350.00        400.00
2 People     375.00        425.00        475.00
3 People     500.00        550.00        625.00
Access fees for any private water wade trips are not included.  Please see our page for Private Water Trips for the various rates if you want to fish private water.
Float Trip         1/2 Day     3/4 Day     Full Day
1 Person      450.00       500.00        550.00
2 People      500.00       550.00        600.00
What's included:
All gear needed (rod, reel, waders, boots, flies, leader, tippet, etc).
An experienced LOCAL guide,
Transportation to and from the river (unless you choose to follow the guide),
Drinks on all trips, also lunch on 3/4 and full day trips.
Not included:
Gratuity for your hard working guide
Rod fee for private water access for wade trips on private water
Hat or rain jacket