Private waters can often make a difference in today's world of fishing. We have a great portfolio of LOCAL private accesses for our guide trip clients–all at beautiful higher elevations where you can escape crowds and warm water conditions of the lower valleys during the second half of summer.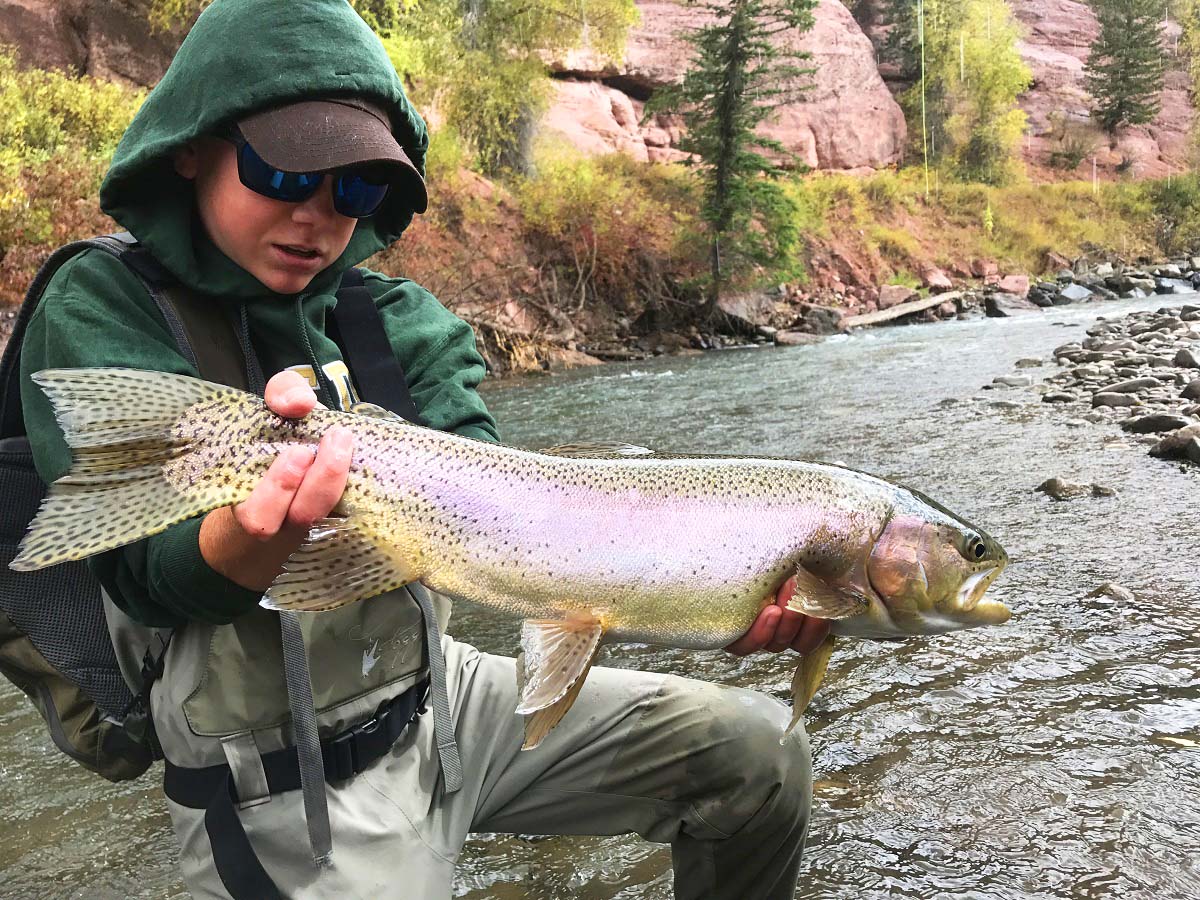 The Redstone Preserve
The Preserve is a one minute walk from our satellite location, Redstone Mountain Mercantile.  The Preserve offers approx. 1.5 miles of private access that is managed for fly fishing only, with a maximum of 4 anglers per day.   Our guides know this water intimately and we help manage it to ensure a high quality fishery.
Our trips on this property start with a visit across the street to obtain day access badges from the Redstone Inn, who are owners of the property along with Bob McCormick, former owner of our Redstone location when it was the Redstone Company Store.  Access to the property is easy for anglers of all ages and fitness levels, and fish are numerous–including some that are over 20 inches.  Rainbows and browns are predominant, and there are a few brookies, cutthroat, and even whitefish.  This property is also ideal for any VIPs who may have security needs.

The Preserve is perfect for 1/2 day (4 hour) or 3/4 day (6 hour) trips, with either a morning start (8 or 9 AM), or an afternoon start (1 PM).  We can make special arrangements pending availability for full day (8 hour) trips.
Per person rod fees (access fees) which are in addition to guide trip fees:  $125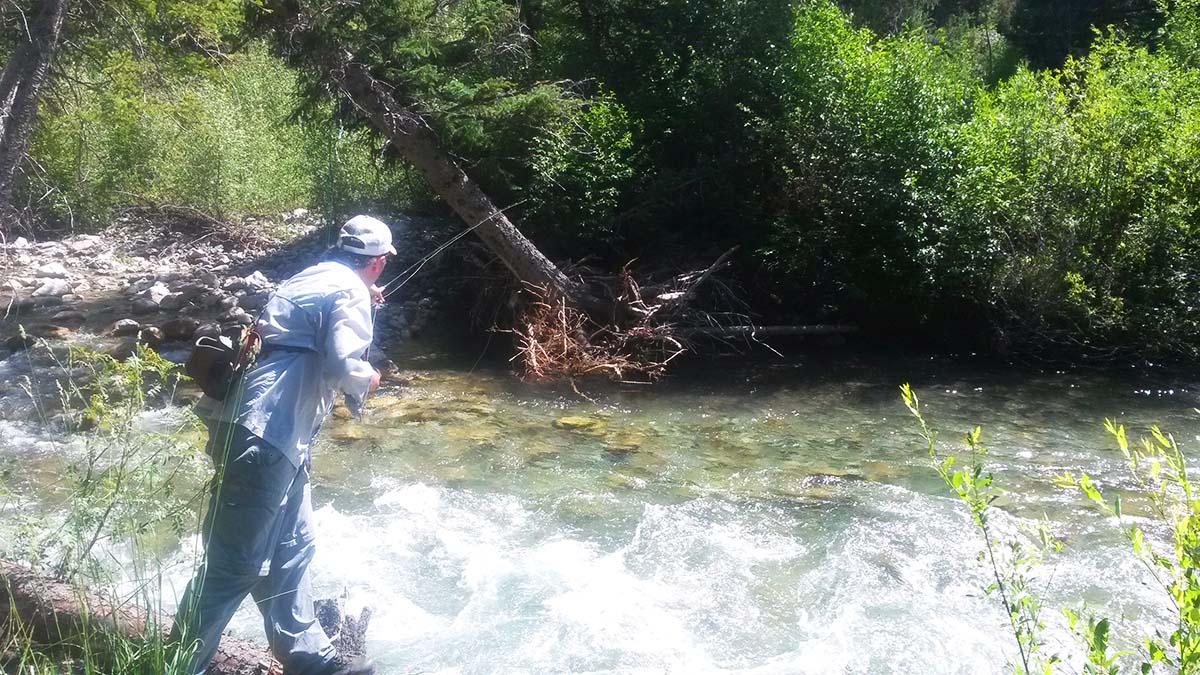 The Conservancy at the Darien Ranch
The Conservancy features 2 miles of private, fly fishing only access to our clients in a beautiful high altitude setting that is also a working ranch.  Not far from the Bogan Flats National Forest Campground, the Conservancy is between our other private accesses of the Redstone Preserve and Crystal (Mill) River Ranch.
As a fishery, it offers a great blend of these other properties with a great mix of fairly large fish that range from 9 to 20 inches, along with high altitude characteristics with rainbows, browns, cutthroats, brookies, cuttbows, and whitefish all present.  Forget the Grand Slam–go for the Full House with the Whitefish as your wild card!  We had a client land a 20 inch cuttbow here a couple of years ago in one of the deep pools that ate an 8 inch fish that he was in the middle of landing!  And it offers an amazing backdrop of scenery with meadows and trout stream beneath the shadow of Chair Mountain.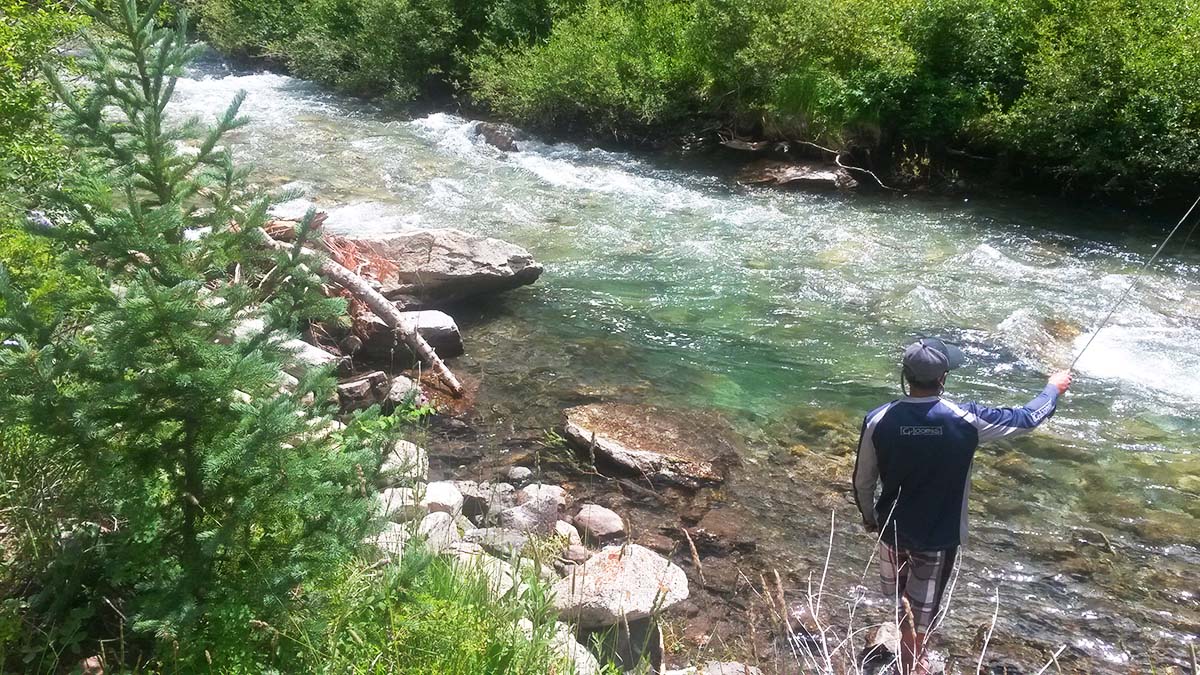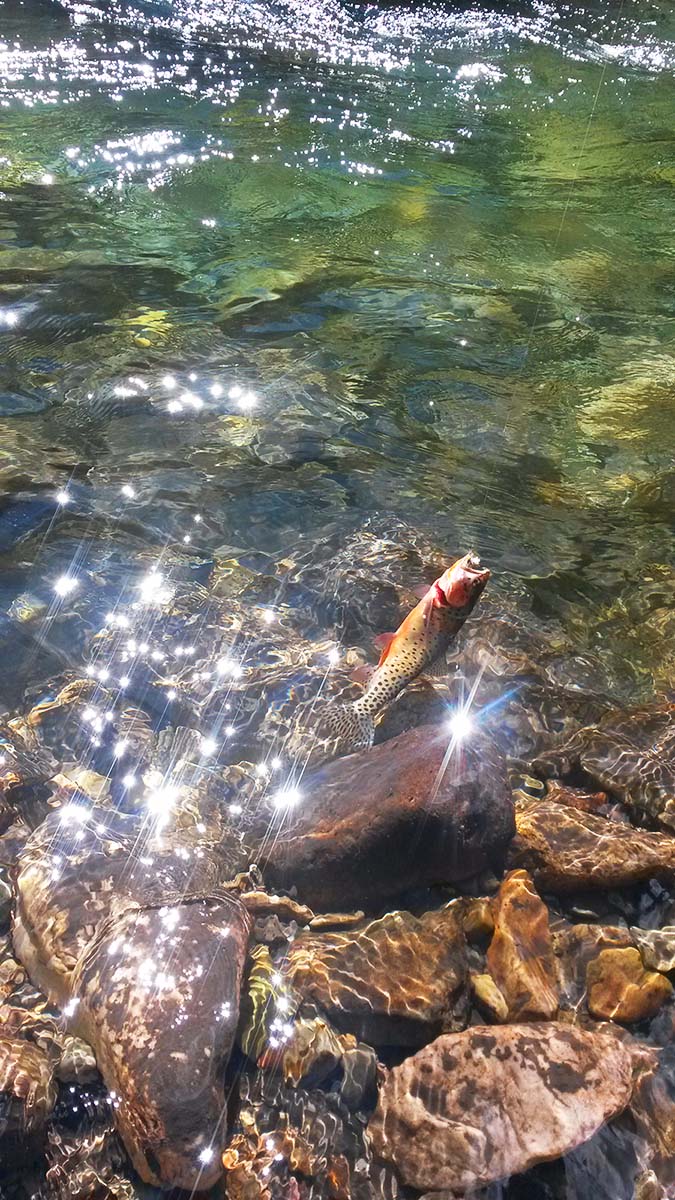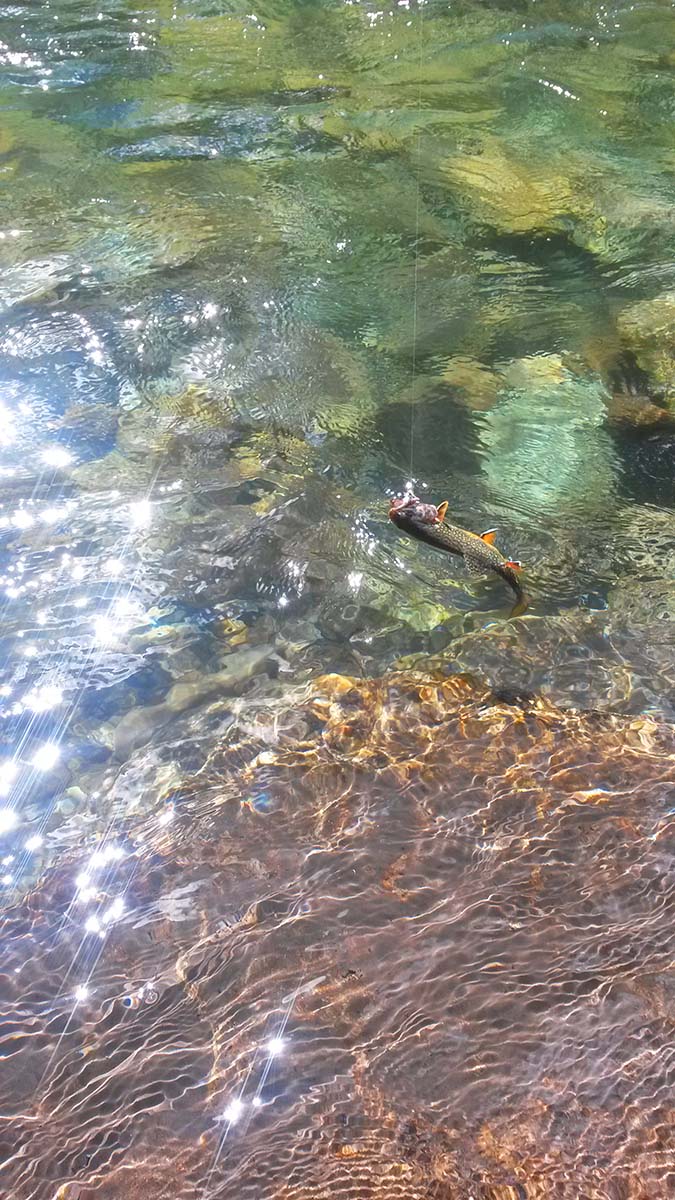 While there are a couple of areas that are easy to access for all fitness levels, the Conservancy features a lot of pocket water that is most easily accessed by individuals who are in fairly good physical condition.  The benefits of fishing pocket water is that fish tend to be very opportunistic and not very selective–and therefore somewhat easier to catch because they don't have much time to think about eating–and water temps also stay cool when lower altitude fisheries are warm and stagnant.
The Conservancy is a beautiful 10 minute drive from our Redstone location, and rod fees are $40 per person for a 1/2 day, $60 for a 3/4 day, and $80 for a full day, all of which are in addition to guide trip fees.  Fishing pressure on this property is very light, and we recommend it highly for anglers like us who personally like to cover a lot of water, get a bit of a workout, and usually reap the rewards by doing so.