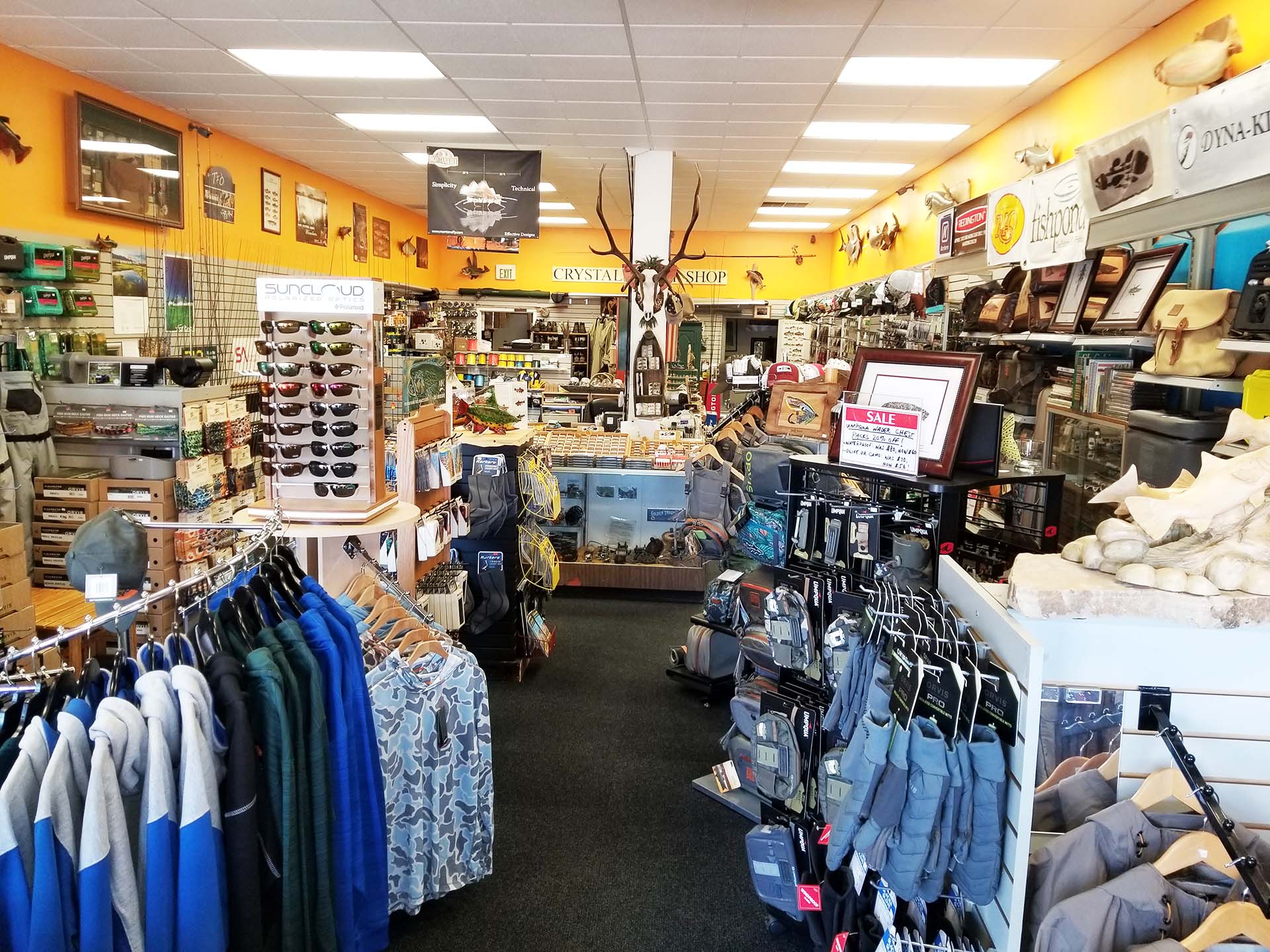 Thanks for visiting Crystal Fly Shop.
Est. 2006 – Carbondale, Colorado.
It's hard to believe it's been 16 years since we started this journey.  In that time, we have worked hard and risen to the upper echelon of destination shops in Colorado.  We are extremely thankful that so many guides and locals have made this their shop of choice–as well as so many people from around the country (and world) who have made it a point to seek us out.  It is a privilege to share our large inventory of gear, knowledge, and experiences with so many people.
Along this road, we have learned as much about life from you–our customers–as you have learned from us about fishing.  Our staff agrees that the most rewarding thing about our job is the number of remarkable people we have met, known, and had the pleasure of becoming friends with over the years.  The world of fly fishing is indeed a small one, and we are incredibly grateful for the circle of people around us –clients, guides, customers, manufacturers, and reps–who have become like family.
Crystal Fly Shop has the largest selection of fly fishing gear in the Roaring Fork Valley.
Over the last 16 years, we have consistently been among the top dealers for iconic brands such as Ross, Abel, Fishpond, G. Loomis, Nautilus, Galvan, Scientific Anglers, Rio, Tibor, Winston, Hardy, and more.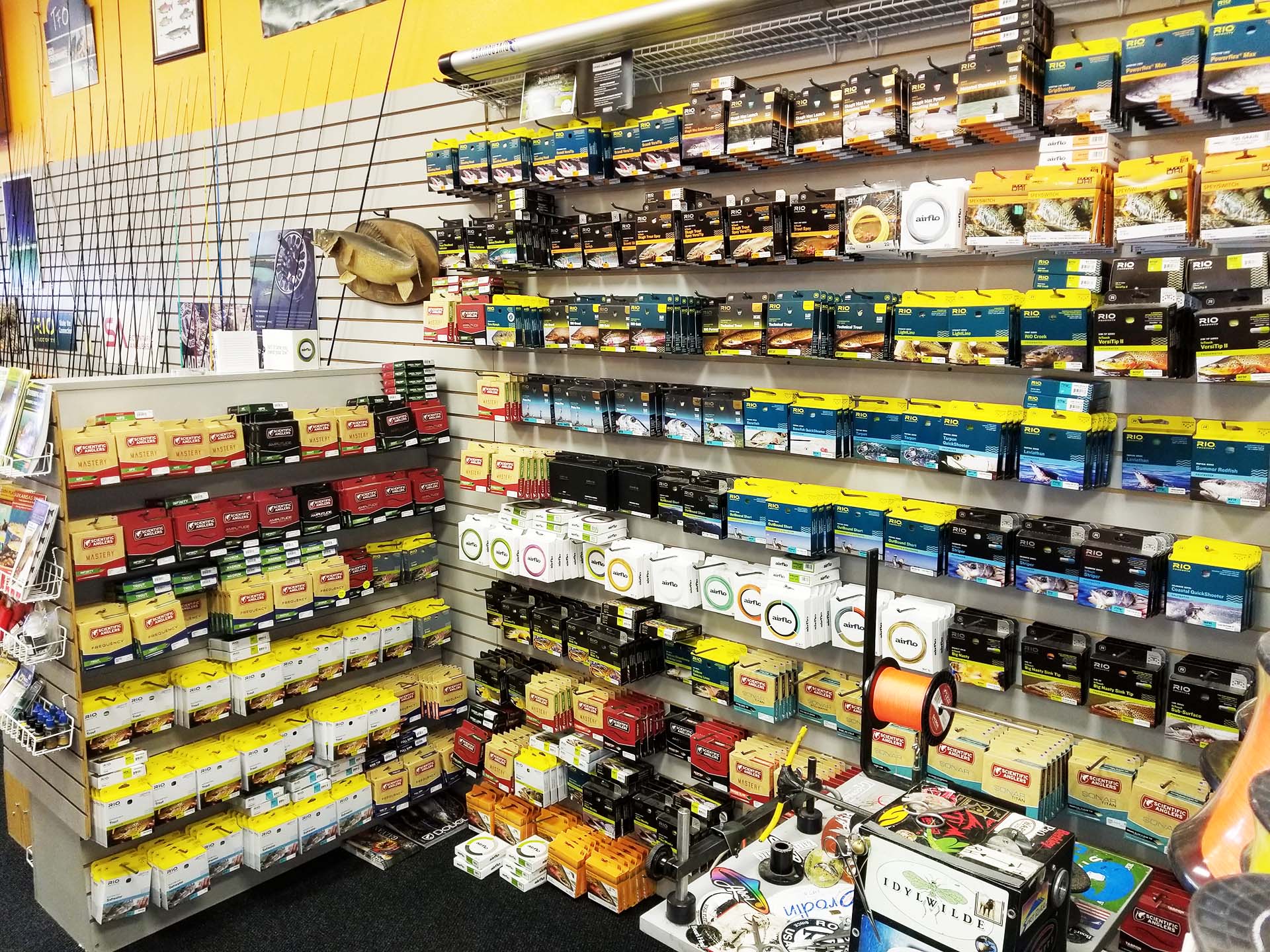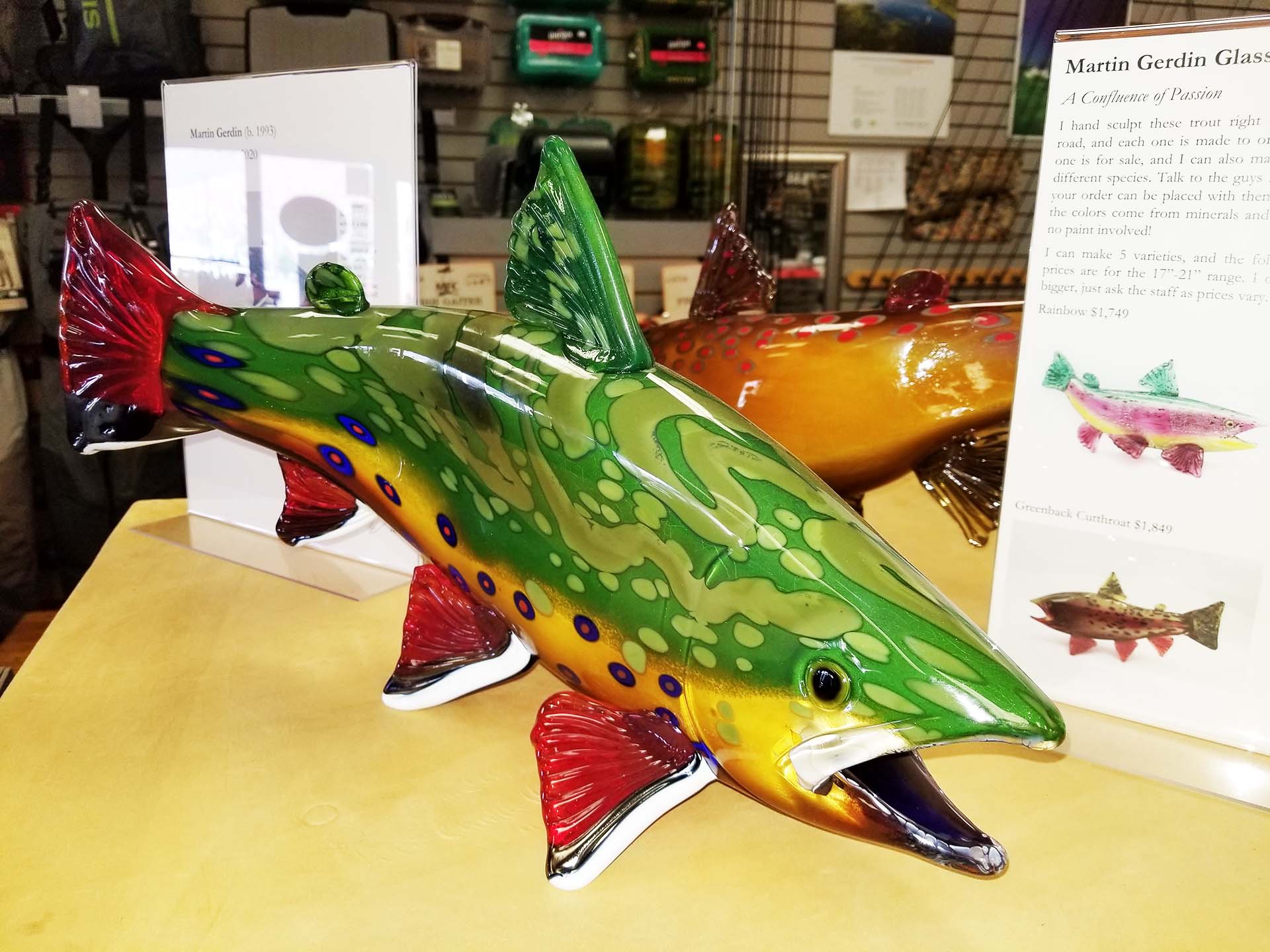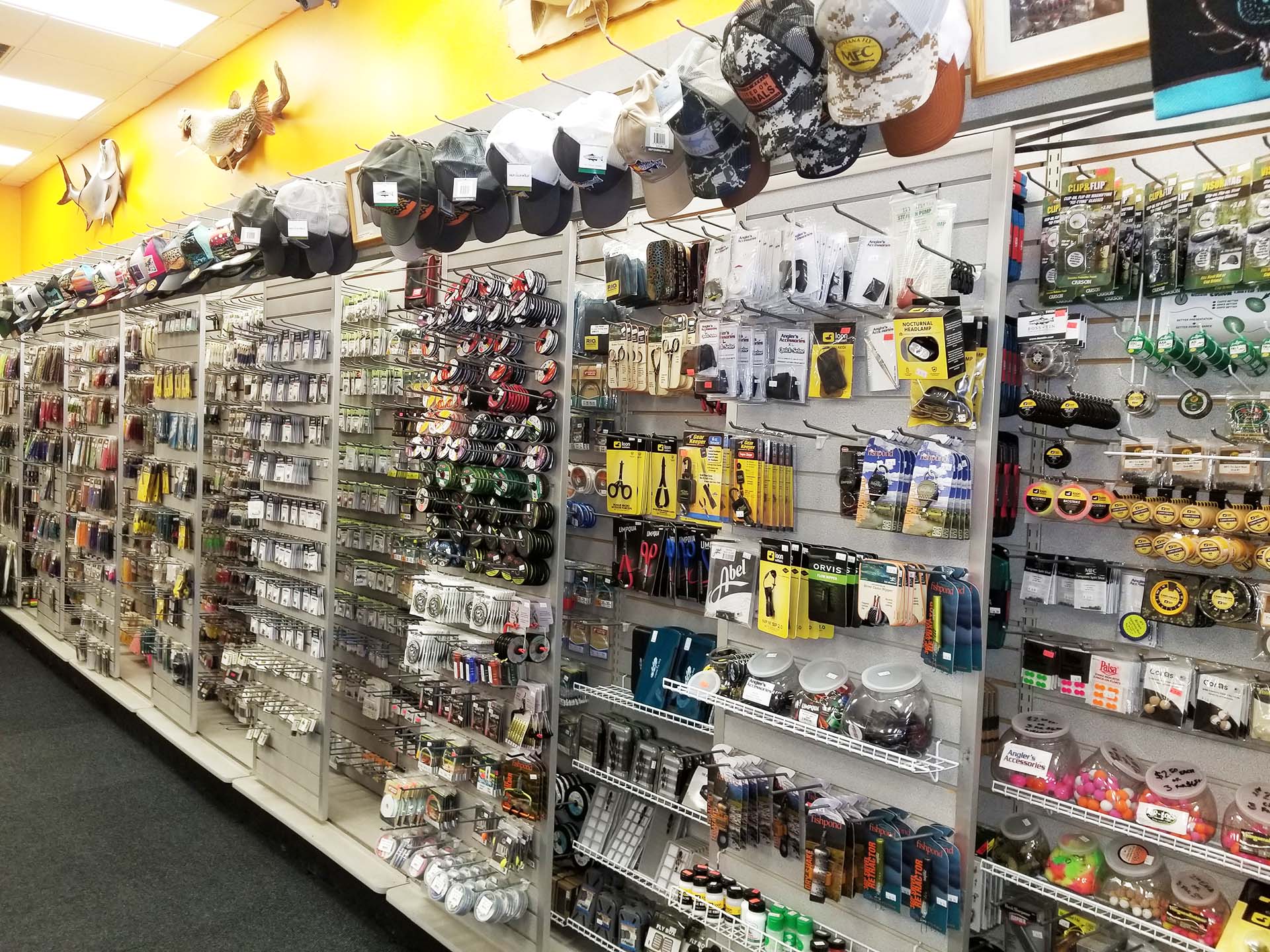 The best selection of fly lines on the Western Slope–SA, Rio, Airflo–Freshwater, Saltwater, Two Handed, Warmwater–you name it.  We've got your line!
Glass sculpture by local artist Martin Gerdin.  Our shop inventory is unique because we are not bound by corporate restraints.  If we like it, we get it in here for you!
We have all the streamside gadgets and tools you need–a huge selection of leader and tippet—and the best selection of fly tying materials in the valley.
We have one of the best selections of fly fishing reels that you will find anywhere.  When supply chains are normal, we have over 350 models of reels in stock from Ross, Abel, Nautilus, Galvan, Tibor, Hardy, Orvis, Bauer, TFO, and more.  We like custom reels as much as you do, and we also carry many spare spools.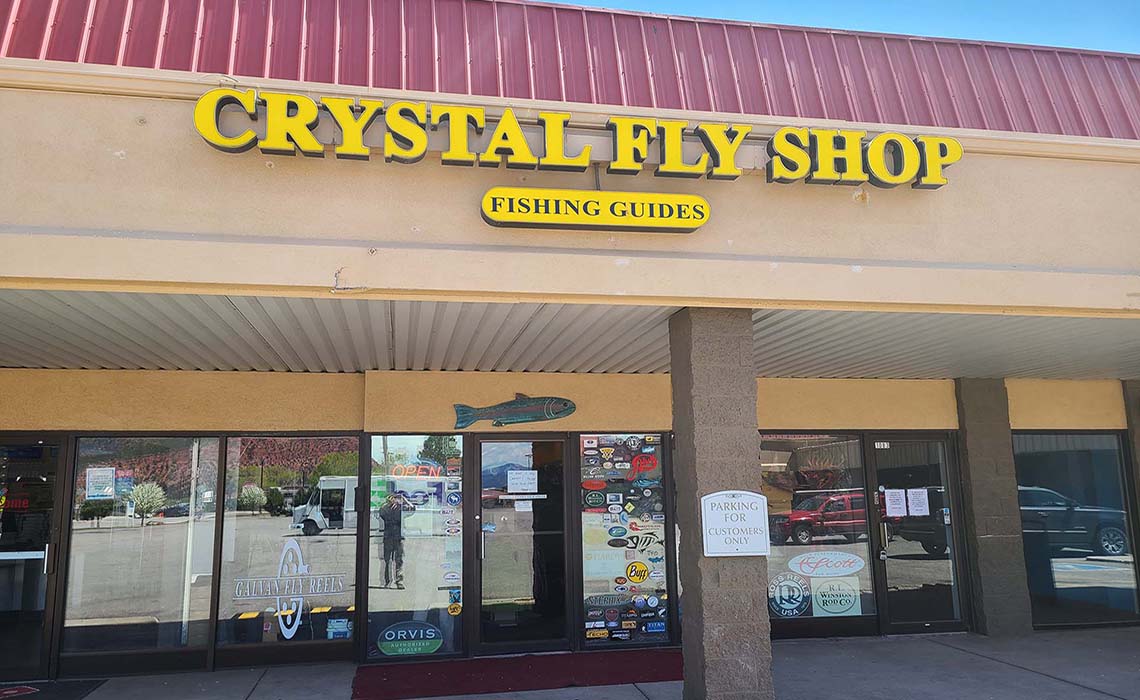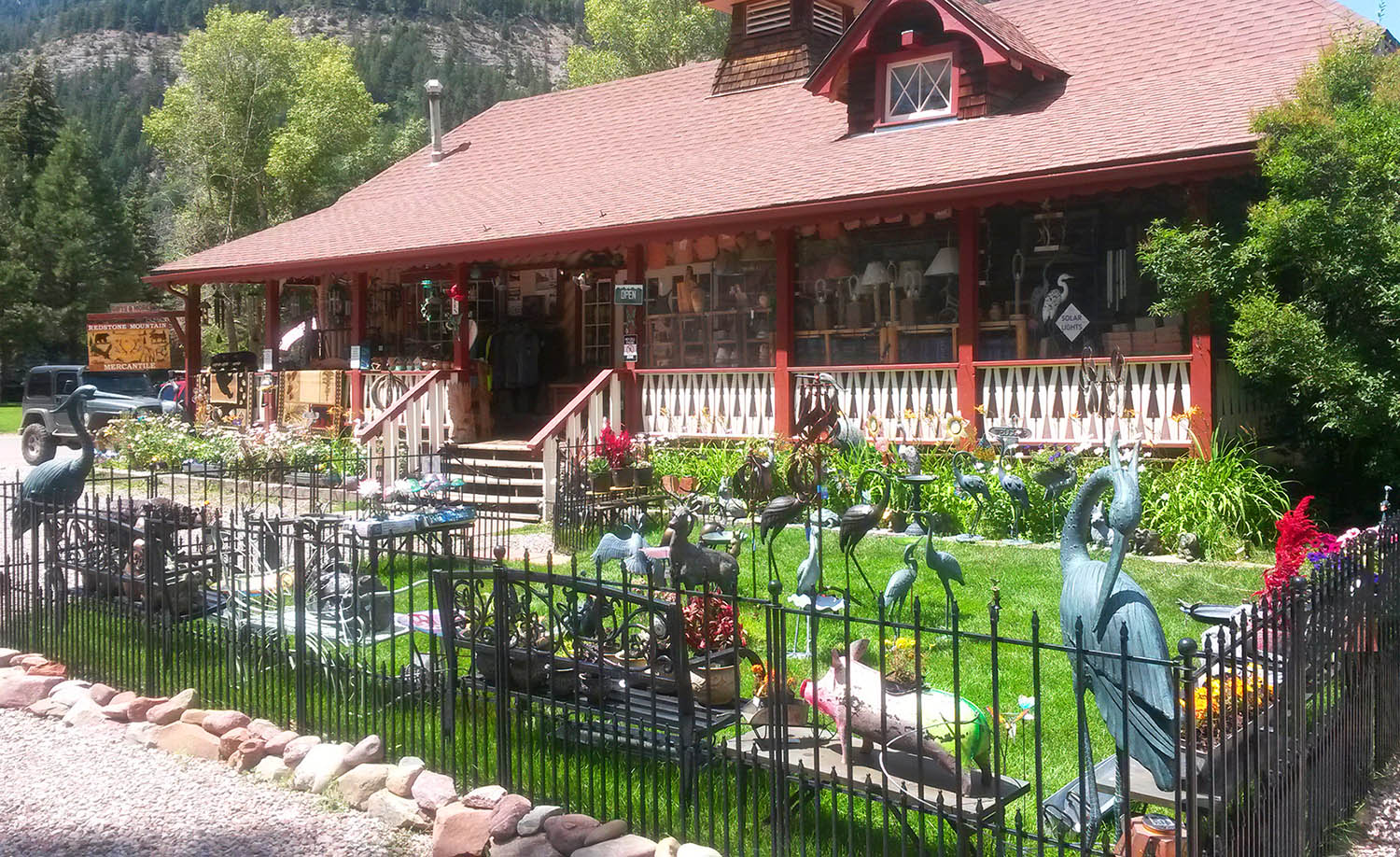 Crystal Fly Shop is at 1087 Hwy 133, Carbondale CO 81623.  We are located next to Domino's Pizza in the OLD City Market Plaza.  Our shopping center isn't going anywhere after City Market moved a couple blocks away—we just signed a new 3 year lease and put in a new carpet.  This is our headquarters and the majority of our guided trips–including all trips on the Roaring Fork, Colorado, or Frying Pan–go out of this shop.
Redstone Mountain Mercantile is at 117 Redstone Blvd, Redstone CO 81623, across from the Redstone Inn.  It is a GIFT SHOP featuring lodge decor, clothing, wood carvings, art, yard and garden items–with a small fly fishing section–also owned by CFS owner David Johnson.  It also functions as a satellite location for Crystal Fly Shop clients who are staying in Redstone or doing guided trips with us on the Crystal River.

More than 2200 fly patterns in stock for 2022, including the valley's best selection of streamers and jig nymphs.  There's a reason why more RF valley guides buy their flies here than anywhere else–all killer, no filler.