A Room With a View
This is the view from the window of my office at Redstone Mountain Mercantile (also my home), which is where I end up working on this website the most.  Redstone's famous coke ovens are pictured across the Crystal River here, with Coal Basin's backdrop of mountains behind. We sometimes have clinics here in my back yard–including Casting For Recovery–and our guides sometimes stop here for lunch during guided trips on the Crystal River.
Carbondale, Redstone, and the Crystal River Valley offer lots of activities and amenities for people who are vacationing or just passing through.  Hiking, biking, horseback riding, skiing, snowboarding, cross country, snowmobiling, hunting, ice climbing, kayaking, rafting, shopping—the only limits are in your imagination.
As busy as the Roaring Fork Valley between Aspen and Glenwood Springs has become over the last few years, we always encourage our travelling clients to consider staying in Redstone and the Crystal River Valley.  It's much less developed, and you feel like you're really in the mountains up here.  And Redstone is only 20 minutes away from Carbondale for those who want to fish the Roaring Fork Valley fisheries as well as the Crystal–like our friends, The Trout Extravaganza guys who have stayed every spring at the Redstone Inn for 38 years, and the participants for Casting For Recovery breast cancer survivors also pictured below.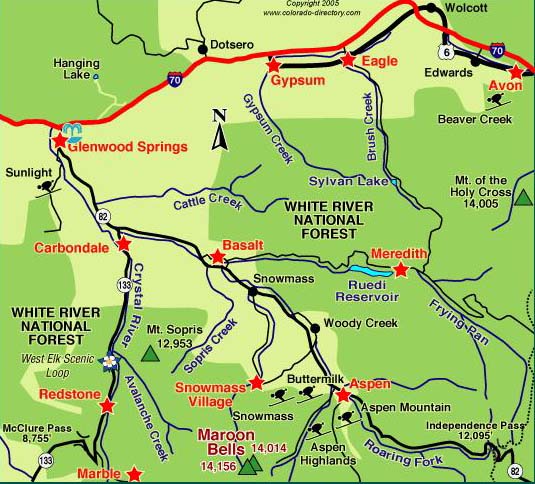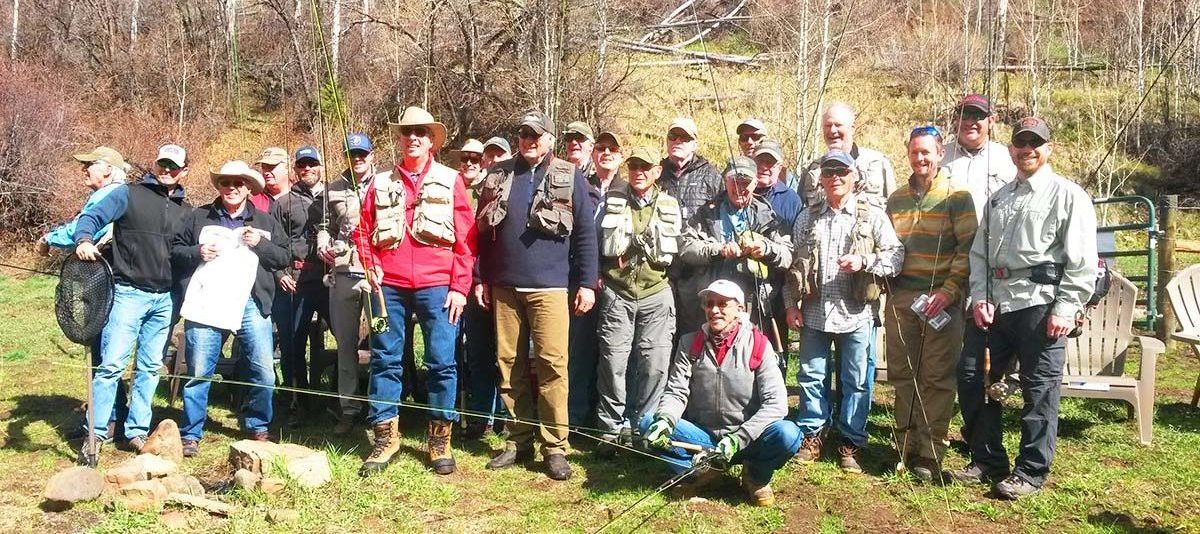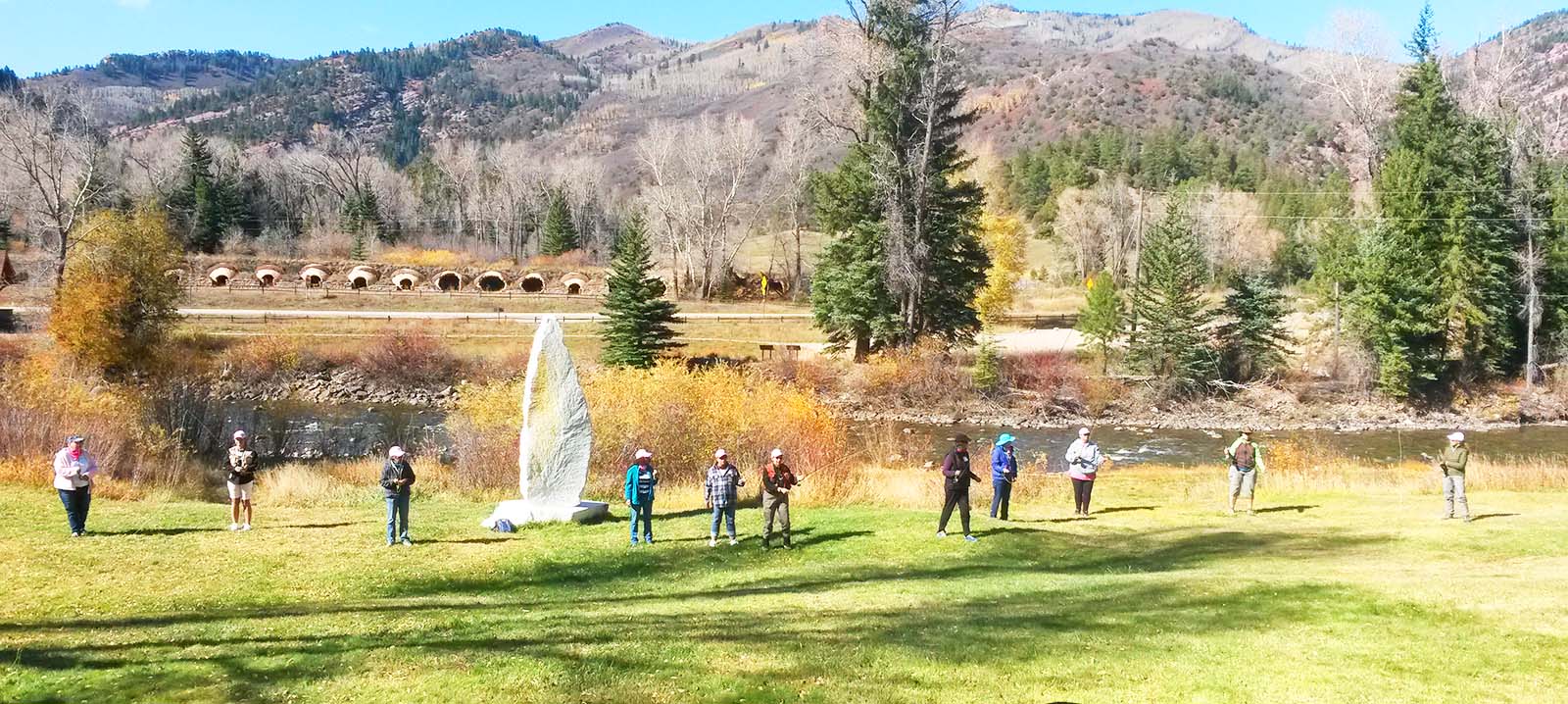 Redstone is a tiny mountain town of 100 people with a storied past rooted in coal mining.  Coal was mined from Coal Basin and refined into coke in the coke ovens, and John Cleveholme Osgood built the Redstone Castle to house himself and his guests (like Rockefeller and Roosevelt), and built the Redstone Inn and miner's cottages to house his workers.  Our satellite location, Redstone Mountain Mercantile, was the company store for the miners.  As a National Historic District, many of the buildings in town look similar to what they did 120 years ago.
Recommended Places to Stay:
The Redstone Inn    82 Redstone Blvd,  970-963-2526,  redstoneinn.com
The Redstone Castle    58 Redstone Blvd,  970-963-9656,   theredstonecastle.com
Crystal River Villas    215 Redstone Blvd,  970-963-2365,  crystalrivervillas.com
Redstone Cliffs Lodge    433 Redstone Blvd,  970-963-2691,  redstonecliffs.com
Crystal Dreams Bed and Breakfast    475 Redstone Blvd,  970-963-8240,  crystaldreamsgetaway.com
Redstone USFS Campground    Redstone, Colorado,  970-945-2521,  United States Forest Service
Crystal Mountain Ranch    Crystal, Colorado,   970-340-8022,  crystalmountainranch.com
Crystal River KOA Campground   Carbondale, Colorado,  970-963-2341, KOA.com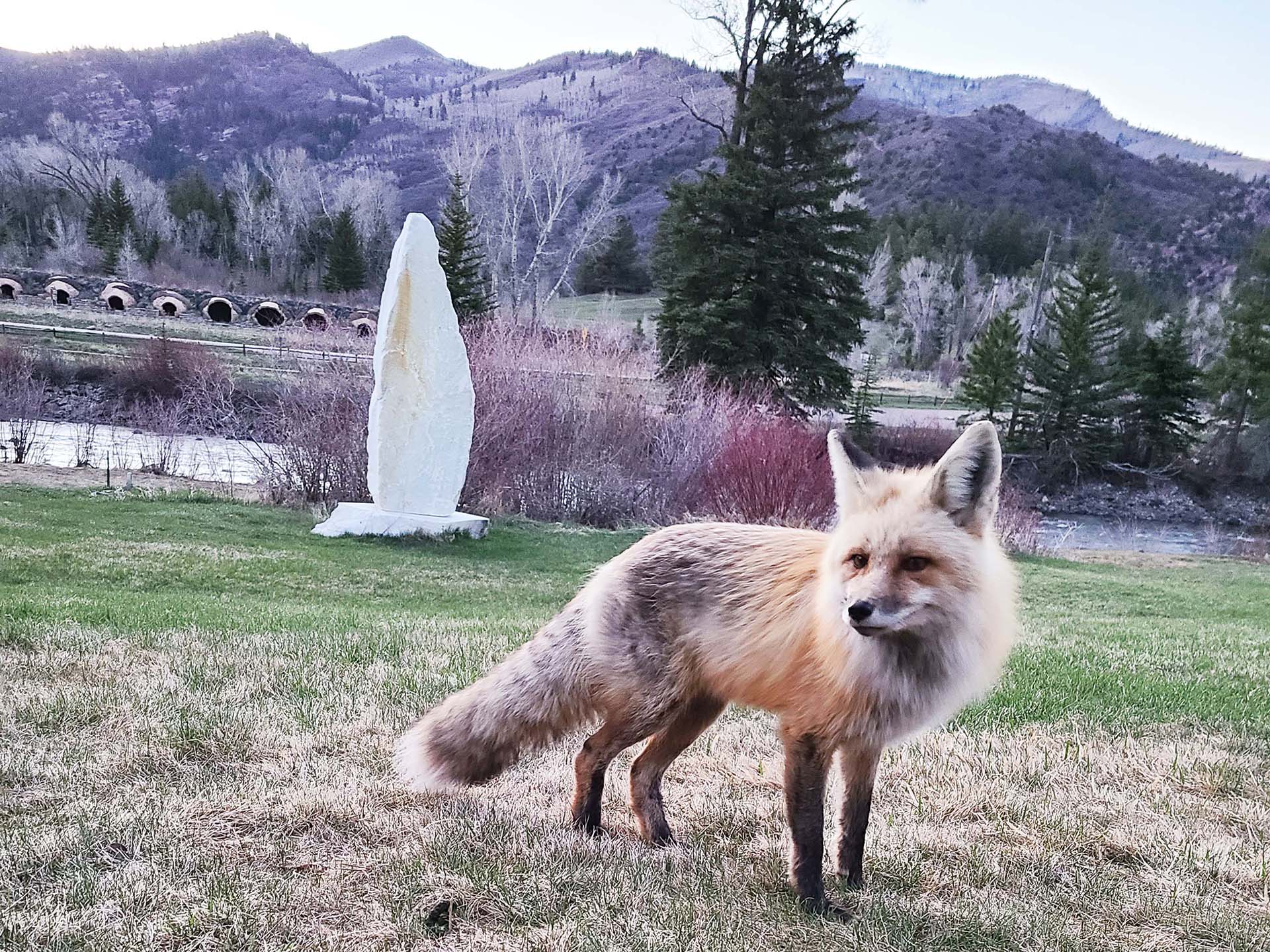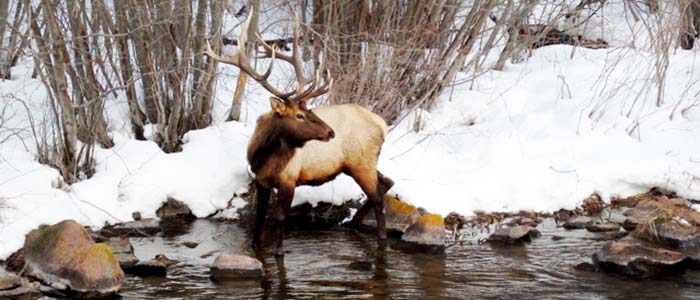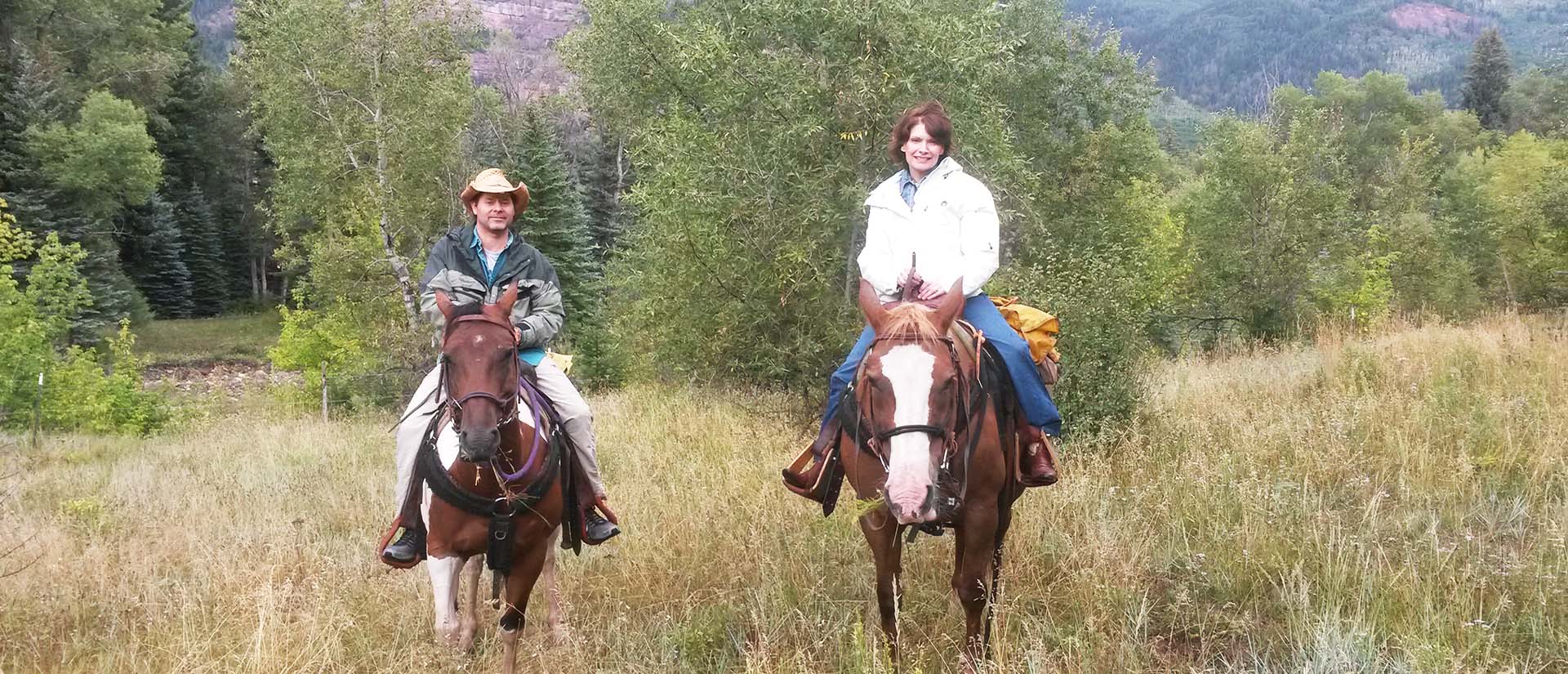 Avalanche Outfitters at the Redstone Stables is located behind the coke ovens and a stone's throw away.  Our friend Josh Wamboldt and his staff offer guided horseback trail rides during the summer season–which we highly recommend–pack trips into Avalanche Lake, and guided big game hunts in the autumn.  Horseback rides can be of any length of time, so you can get one in before or after a guided fishing trip with us.  970-963-1144