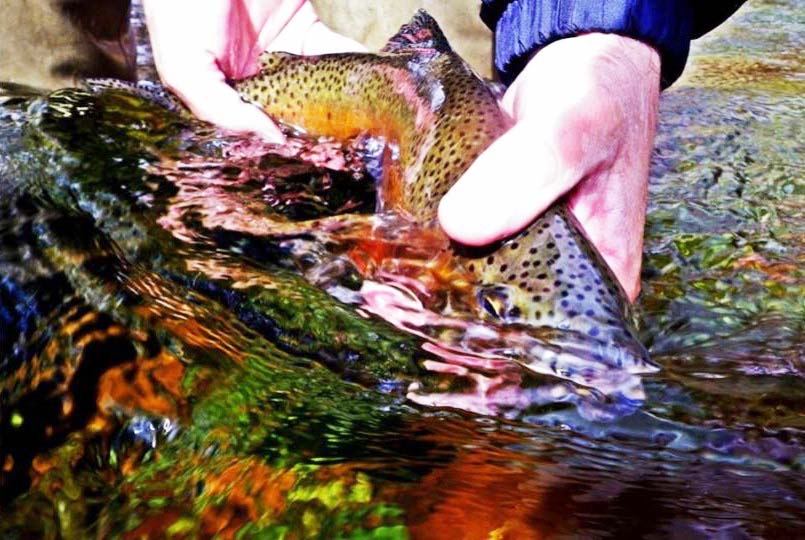 Welcome to our new website!  It's been a long time coming—and will be a long work in progress—since websites are like novels that you can never finish once you start writing.
The primary goal for Kirk and I and our guide staff is to provide information about guide trips, our local area, and fishing reports to help our customers and clients who visit our area to fish.  We also will strive to entertain you with blogs of our experiences and photos of us, our clients, friends, and the area.
This site is a complicated theme that is compatible with e-commerce.  Since our daily duties involve interacting with a lot of walk in customers as well as processing orders from our ebay store, it will take quite a while to add listings for all the product that we want to post here.  In the meantime, if you don't see a product you're looking for here, feel free to call us at 970-963-5741 or visit our ebay store, where our user/ store name is crystalflyshop.   In order to maximize security and fraud prevention for us and our customers, all customers from outside of the U.S. who wish to order online must order through our ebay store.
Please check back often–this site is going to change and grow a lot over the next many months!